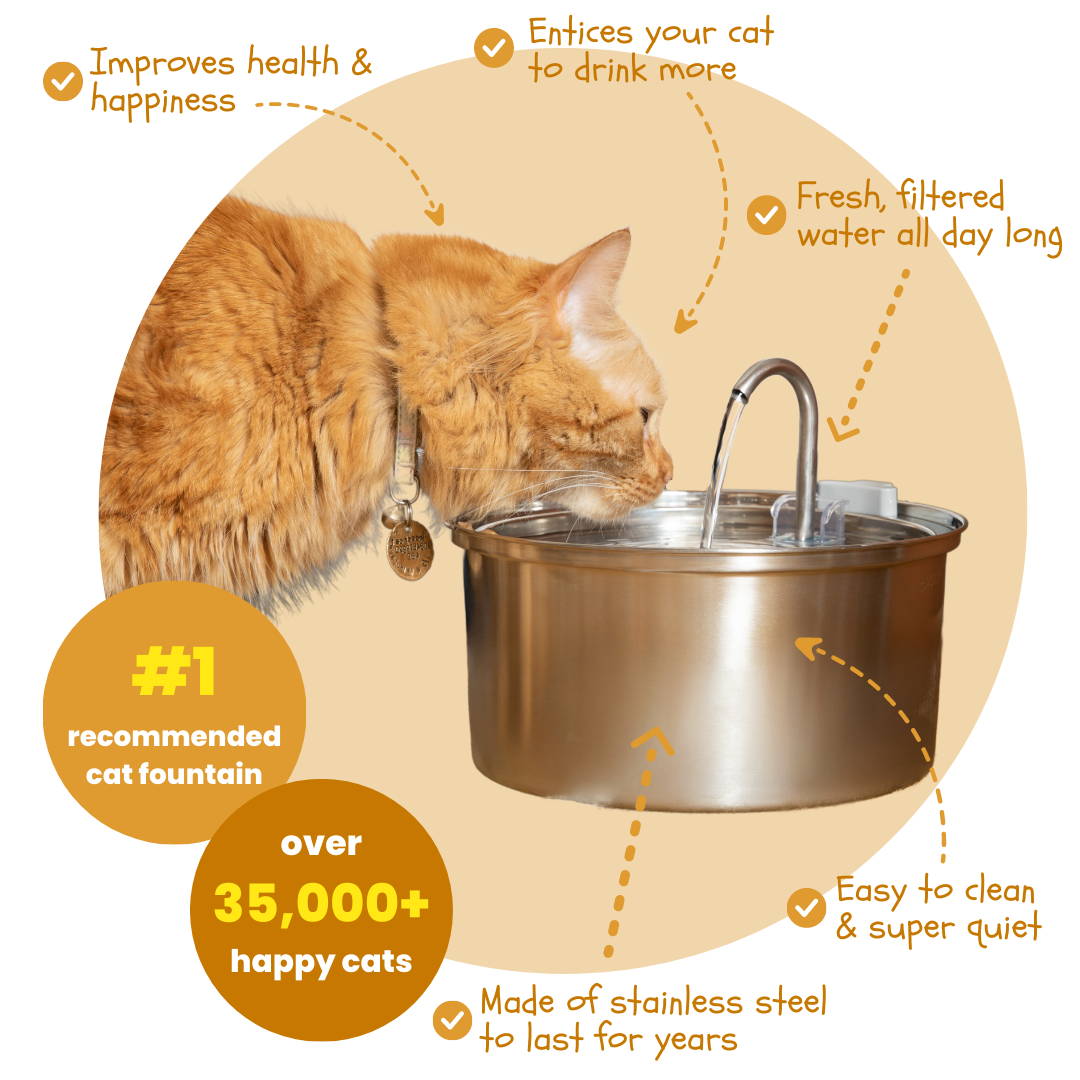 Trusted by 35,874+ happy cats!
Improve your cat's
Health & happiness with fresh, flowing water all day long
Get 40% OFF on 2022's most
recommended cat feeder
Get 40% OFF on 2022's most recommended cat feeder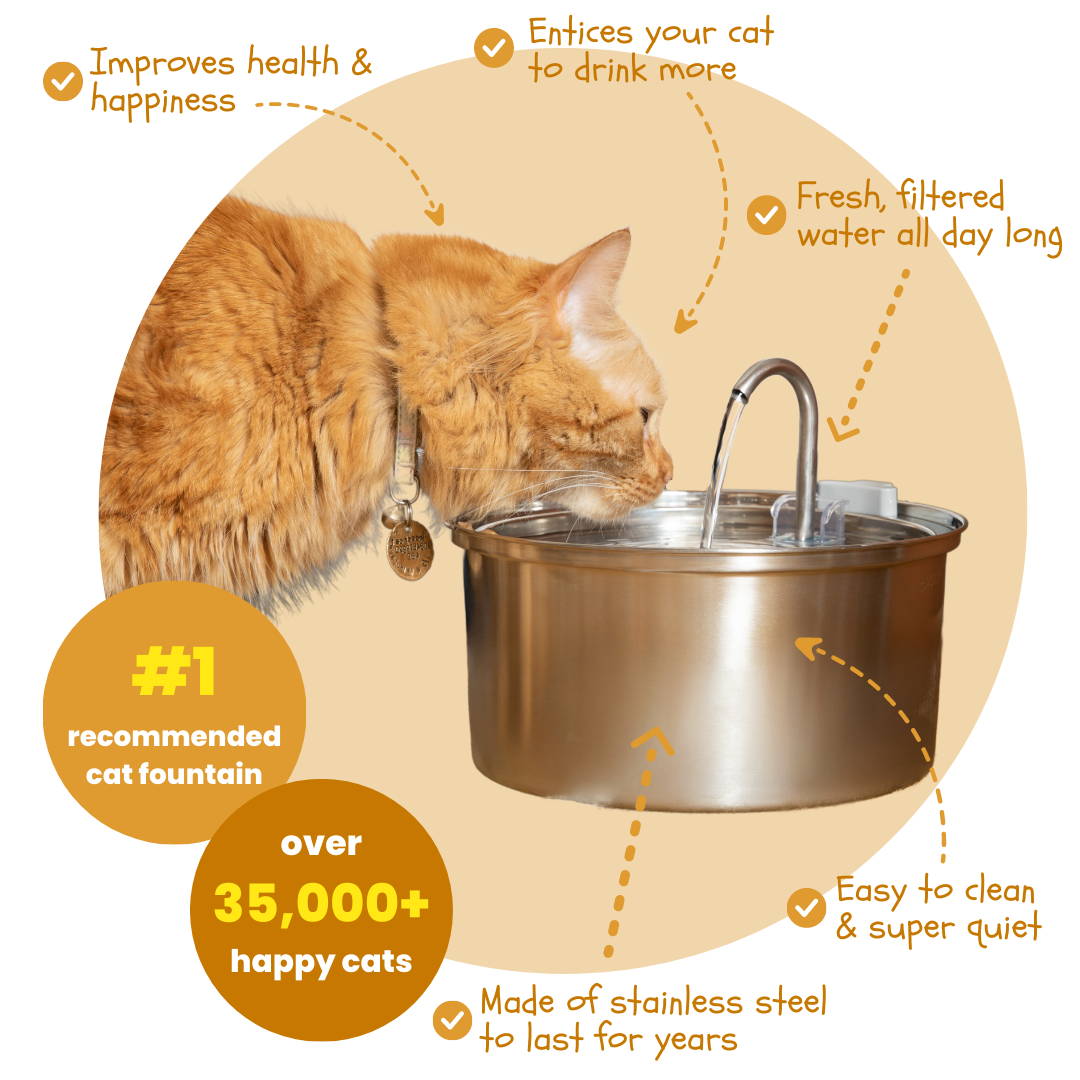 Cat owners are obsessed...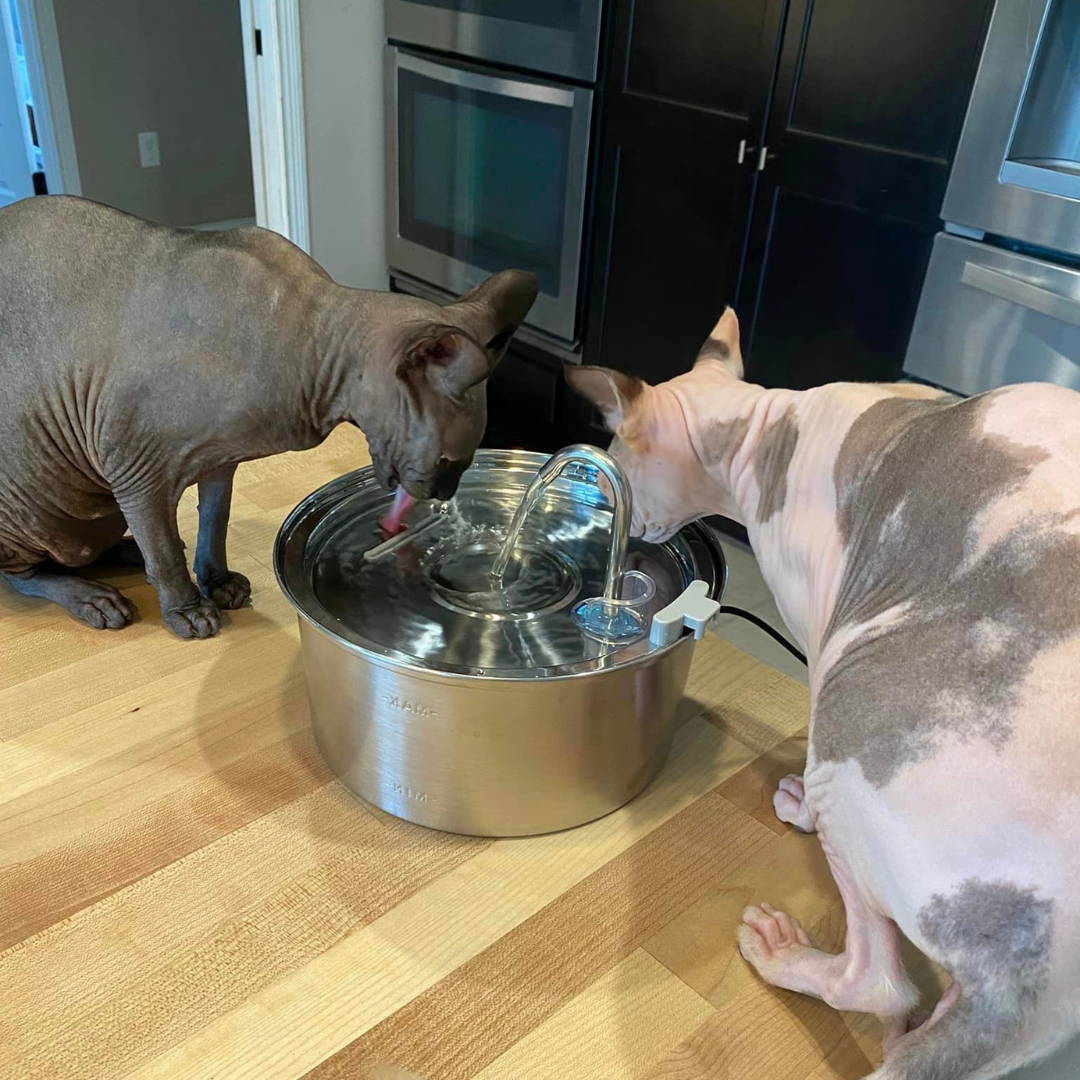 "I bought this and love it! I have cats that wouldn't stay out of my sink... They love this. Even my older cat uses it now. He has high alkaline in his urine and this has helped so very much. It's easy to clean and quiet and inexpensive for what it's worth"

Amy N. (New Jersey)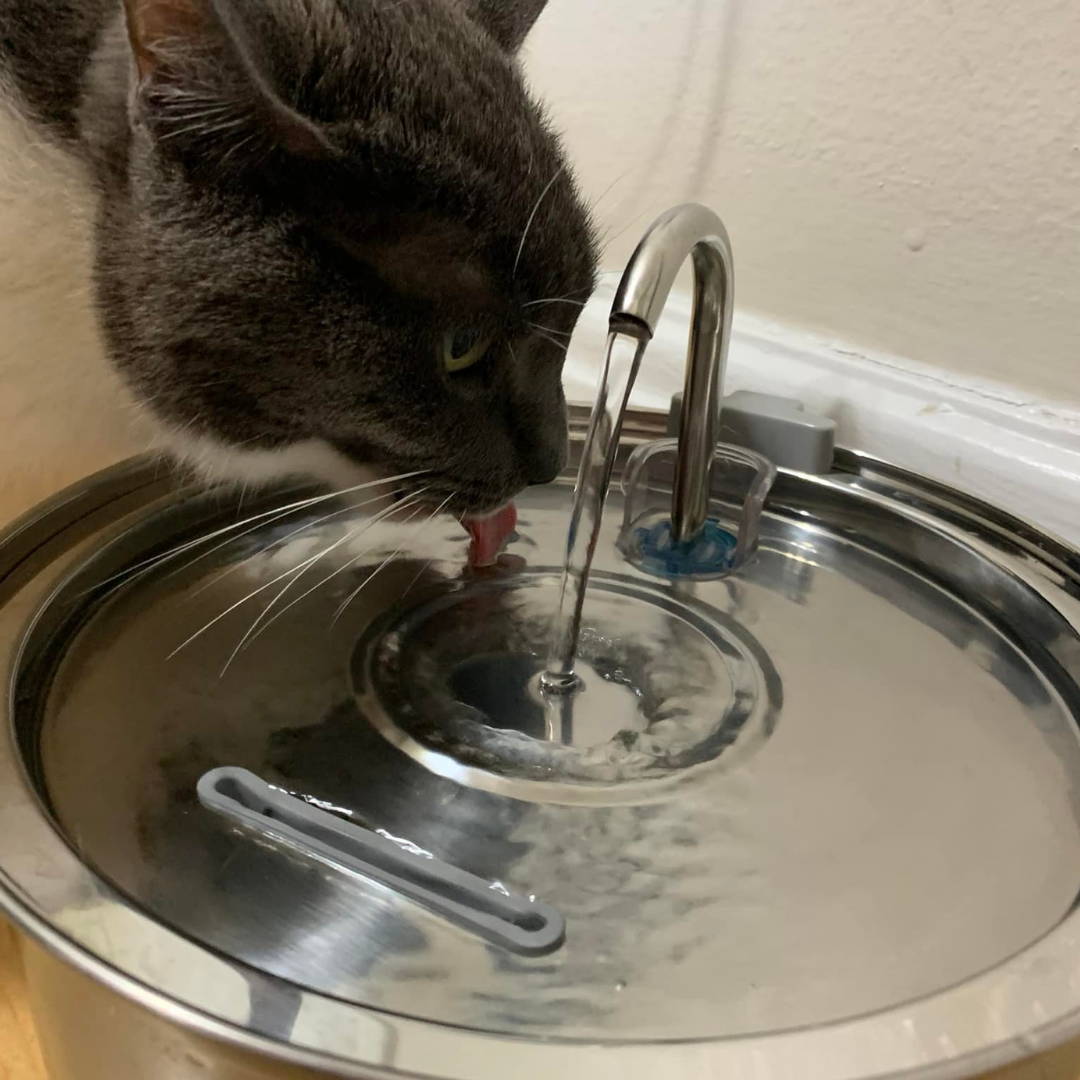 "I absolutely love it! I'm not constantly refilling cat water bowls all over the house, it can't be tipped over, and the cats REALLY love it."

Isabella R. (New Jersey)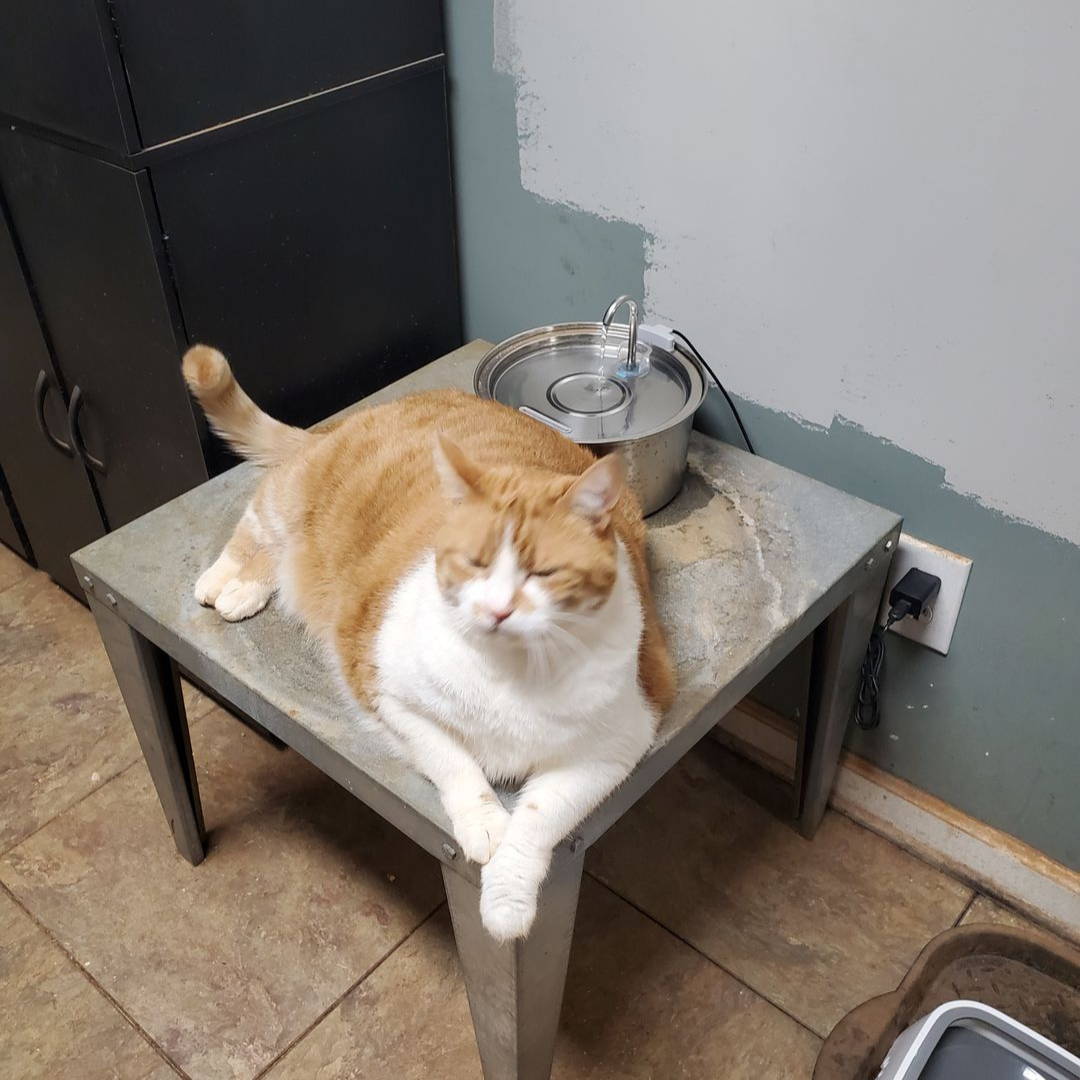 "I just wanted to come say thank you! I've been trying to get my cat to drink from a bowl her entire life and she's always chosen to drink from one of my faucets in my house instead. Well, my KittySpout finally arrived, I hooked it up, and she instantly started drinking from it! I couldn't believe it. So thank you so much!!"

Micheal T. (Florida)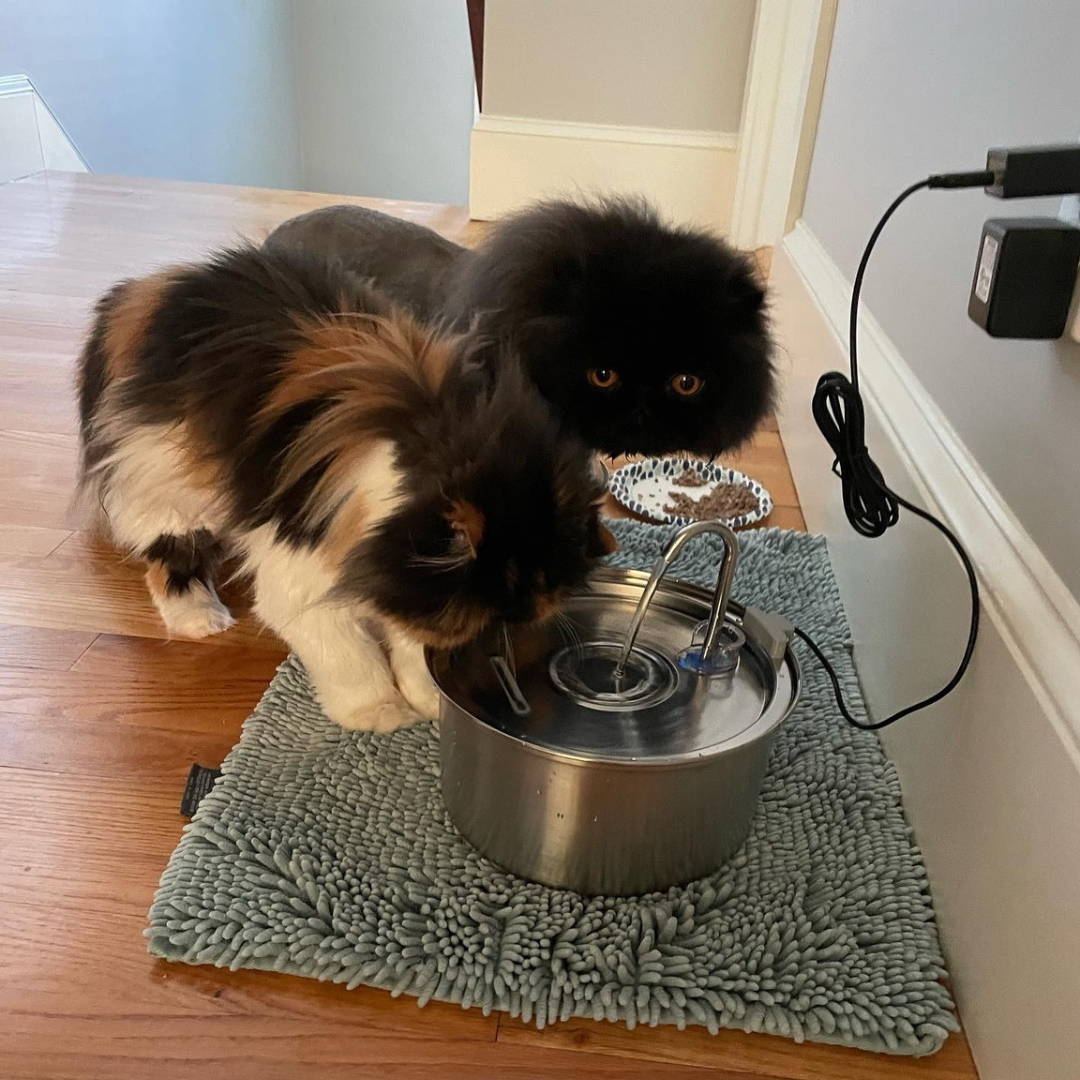 "I can't tell you how many fountains I've bought over the years, none of which interested my cats (then and now) one bit. But the KittySpout was an instant hit with all three of my boys! Thank you for finally getting it right!!!."

Olivia C. (California)
...and raving on social media😻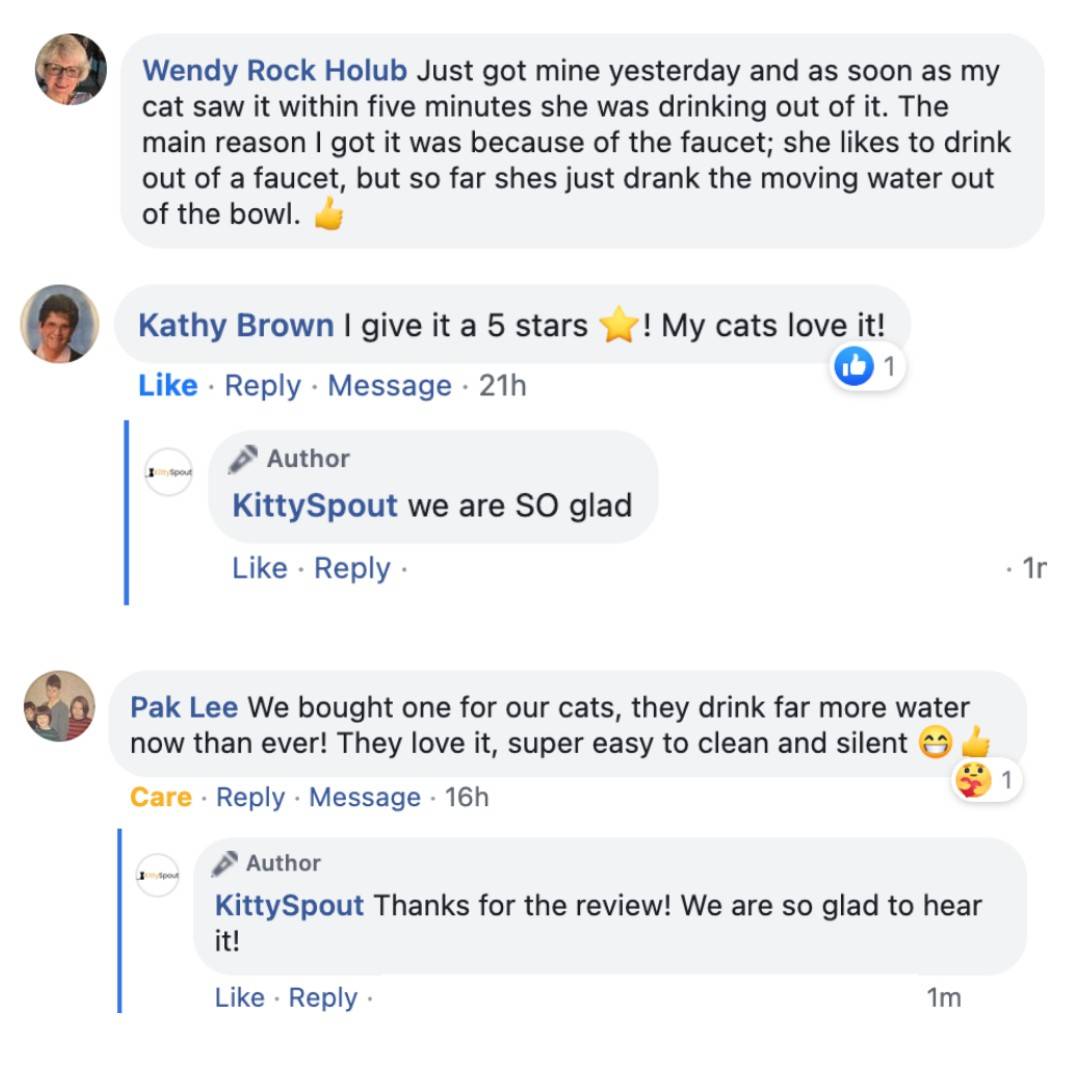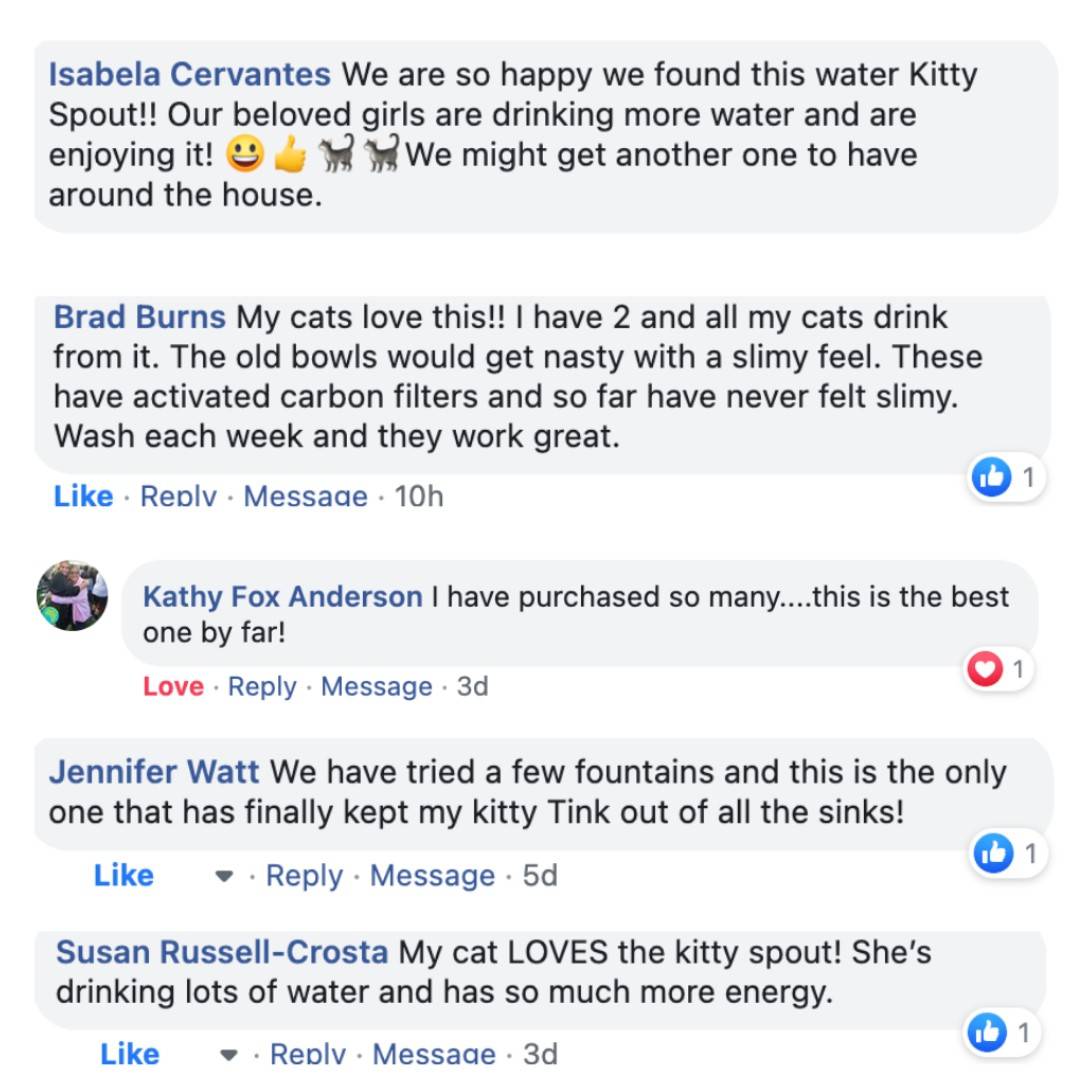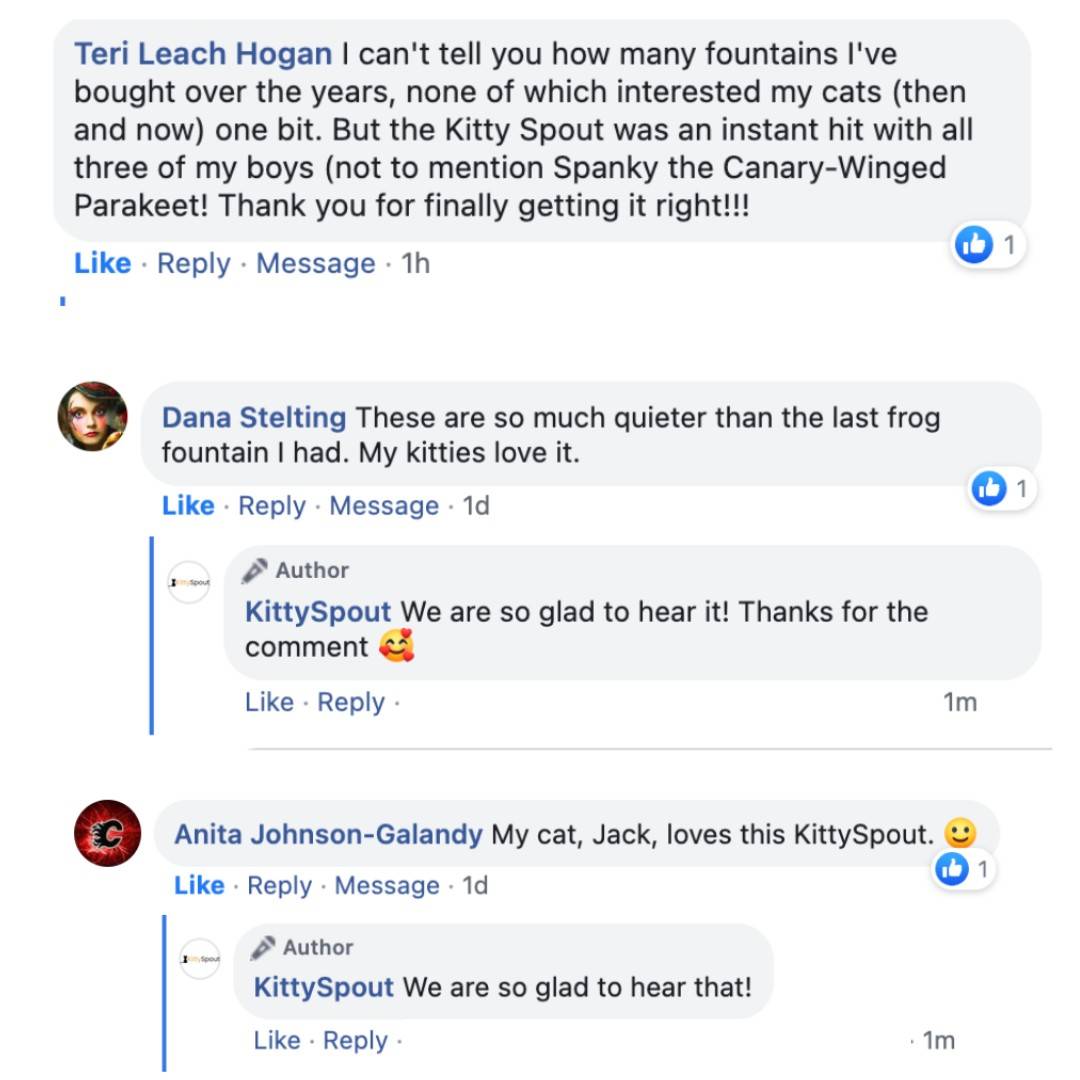 Does the KittySpout include an AC adapter?
Yes, the Kittyspout includes an AC Adapter!
How often do the filters need to be replaced?
We recommend changing the filter every 4-6 weeks to ensure fresh, clean water.
What happens if my cat doesn't like it?
If your cat doesn't like it or avoids it, we recommend waiting 3-4 days so your cat can get used to it. If he is still avoiding it, we recommend using catnip on the spout to help your cat get acquainted with it.
What if the pump stops working?
Just send us an email at support@kittyspout.com and we will make sure you and your cat are taken care of!
The USB chord is about 3 ft.
Does it continuously run?
Where does this ship from?
Our warehouses are located all around the world, so we can ship your product to you in the fastest possible way from the closest location.